Home Emergency Call PLUS communication - so you can see your loved ones again
We have developed an app that enables people in need of care who live in nursing homes and people who belong to the risk group to stay in contact with their relatives despite social distancing in the corona crisis. Here you can learn more about
In light of recent events, relatives, friends and family are urged to avoid direct contact with elderly and sick people. They have a higher risk of a very severe course of disease as a result of infection with the novel coronavirus. The measures also include bans on visiting nursing homes.
Many have therefore not seen their relatives for weeks. Nobody knows at the moment how long this condition will last and what further restrictions will be imposed. This situation also burdens relatives and employees and brings everyone to emotional limits.
Video chat function
The app addresses this problem with a video chat function that can be operated in a senior-friendly manner with just a few button presses. You can see your loved ones or friends on the phone or tablet and still exchange information more intensively.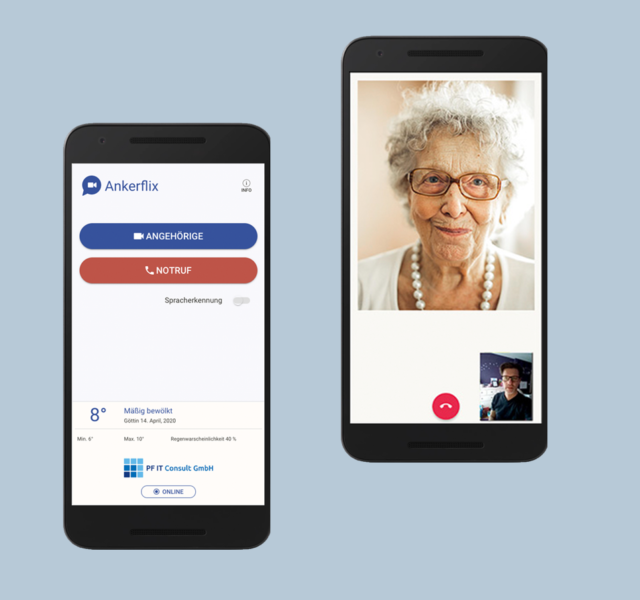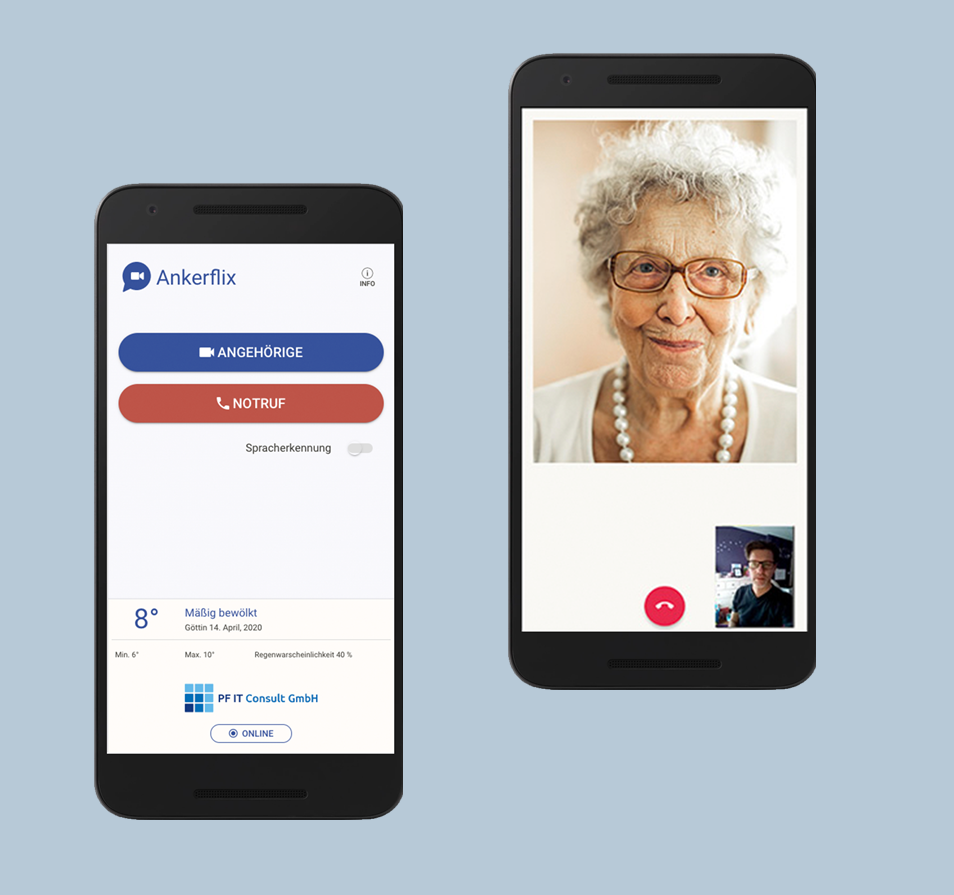 The communication app simplifies the operation of the smartphone and thus prevents malfunctions. There are only 2 buttons which can be pressed. One is the emergency call button and the second is for video telephony.
Emergency call function
With the emergency call button, a relative can be informed immediately of an emergency. It is also possible to connect a care facility. When the emergency call button is triggered, a direct connection to the home emergency call centre with qualified nursing staff is established.
On our home emergency call page you will receive further information about our Hausnotruf Plus package and the Hausnotruf App Ankerflix.