New update of the inventory manager in the stores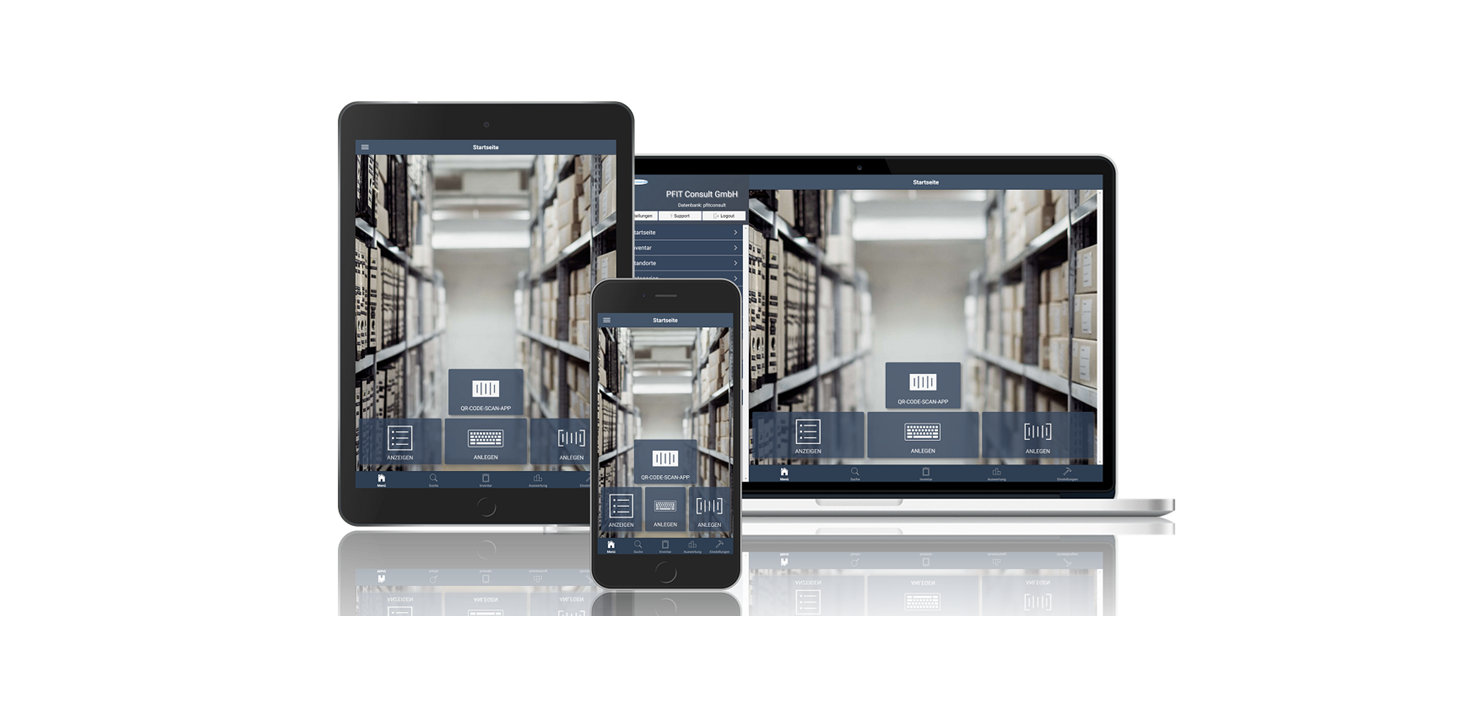 We have been working on the implementation of the new update and the improvements for the inventory manager for the last half year. At the end of January, the update finally hit the stores.
We first published the new update for the Inventar-Manager in the Apple Store. Unfortunately, some users experienced problems after the update. We immediately dealt with all enquiries and worked at full speed to correct the error. In this context, we would like to point out that we can only ensure data security if the WebSync has been purchased.
The fixed update has already been uploaded to the Apple Store, so that it can also be released in the Google Play Store shortly.
During the development process, we were mainly guided by the suggestions of our customers.
With the new version, users of the Invnetar-Manager can enjoy the following additional features:
Room planner
By default, the inventoried items are assigned to a location. This location can be a place, a room, a shelf or a box, depending on the item inventoried. A site plan, floor plan or other drawing can be assigned to this location. Bitmap or vector graphics can be used. On this graphic, the inventory is assigned to a place, which is then also permanently stored.
Renaming the database
Again and again we have received support requests with the wish to change the database name. Now every user can easily do this himself.
Extension of the print function
The print function has now been significantly expanded. This concerns in particular the possibility of design, for example for label printing.
Multiple inventories can also be printed on one PDF.
Location history of an inventorys
For security reasons alone, all changes to the database are stored in revisions. A new feature allows to visualize the location history of an inventory.
Inventory with multiple locations
If an inventory can be distributed over several locations, it previously had to be created several times. This will no longer be necessary in the future. Using a new function, you can create several storage locations of an inventory with the respective quantity.
Inventory with decimal places
Now decimal places can also be used. Decimal places are entered when scanning a QR code and are also taken into account in the evaluation.
In addition, there are still small, fine adjustments in the design and the correction of errors.
Update Inventar – Manager
We would be happy to receive your wishes and suggestions for improvements for the next updates at inventar-manager@pfitconsult.de.
Here you can download our inventory manager...