Second major update 2020 of the Inventory Manager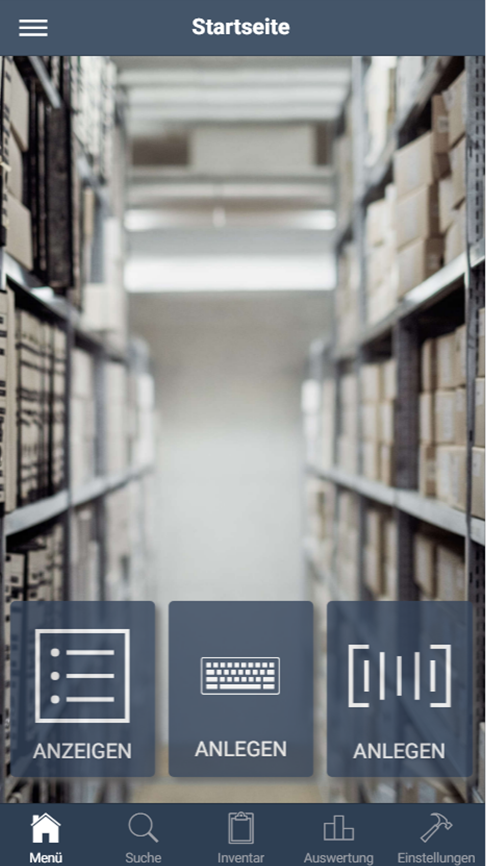 Our second major update of the Inventory Manager is planned for the end of the year.
Auch unser neues Update des Inventar – Managers für das zweite Halbjahr 2020 enthält im Wesentlichen die Wünsche und Anregungen unserer Kunden.
Des Weiteren entwickeln wir auf vielfachen Wunsch einen Wartungsplaner. Dieser Wartungsplaner spielt perfekt mit dem Inventar – Manager He manages, plans and reminds of upcoming maintenance and certification. This tool is also available on the smartphone, tablet and PC.
With the new version you can enjoy the following additional features:
Show inventory in room
By default, the inventoried items are assigned to a location. This location can be a place, a room, a shelf or a box, depending on the item inventoried. A site plan, floor plan or other drawing can be assigned to this location. Bitmap or vector graphics can be used. On this graphic, the inventory is assigned to a place, which is then also permanently stored.
In addition, there will be a function that allows the inventory manager to automatically determine and select the room using a QR code or a motion detector located in the room. Thus, when entering a room, you will directly receive the corresponding inventory.
Renaming the database
Again and again we receive support requests to change the database name. In the future, every user can easily do this himself.
Extension of the print function
Die Druckfunktion wird wesentlich erweitert. Das betrifft insbesondere die Möglichkeit der Gestaltung, zum Beispiel für den Labeldruck.
Location history of an inventorys
For security reasons alone, all changes to the database are stored in revisions. A new feature allows to visualize the location history of an inventory.
Inventory with multiple locations
Sofern sich ein Inventar auf mehrere Standorte verteilen kann, musste man es bisher mehrfach angelegen. Das wird zukünftig nicht mehr notwendig sein. Mittels einer neuen Funktion, können Sie mehrere Lagerorte eines Inventars mit der jeweiligen Menge anlegen.
Inventory with decimal places
In the future, decimal places can also be used. Decimal places are entered when scanning a QR Code and are also taken into account in the evaluation.
Notification function
Thresholds are defined within the Inventory Manager. When these thresholds are reached, an action is triggered. This can be for example the falling below a minimum stock level.
Further examples are:

End of a period
Necessary maintenance work
Necessary verification work
In addition, there are still small, fine adjustments in the design and the correction of errors.
Update Inventory - Manager 2021
We would be happy to receive your wishes and suggestions for improvements for the next updates at inventar-manager@pfitconsult.de.
Here you can download our inventory manager...